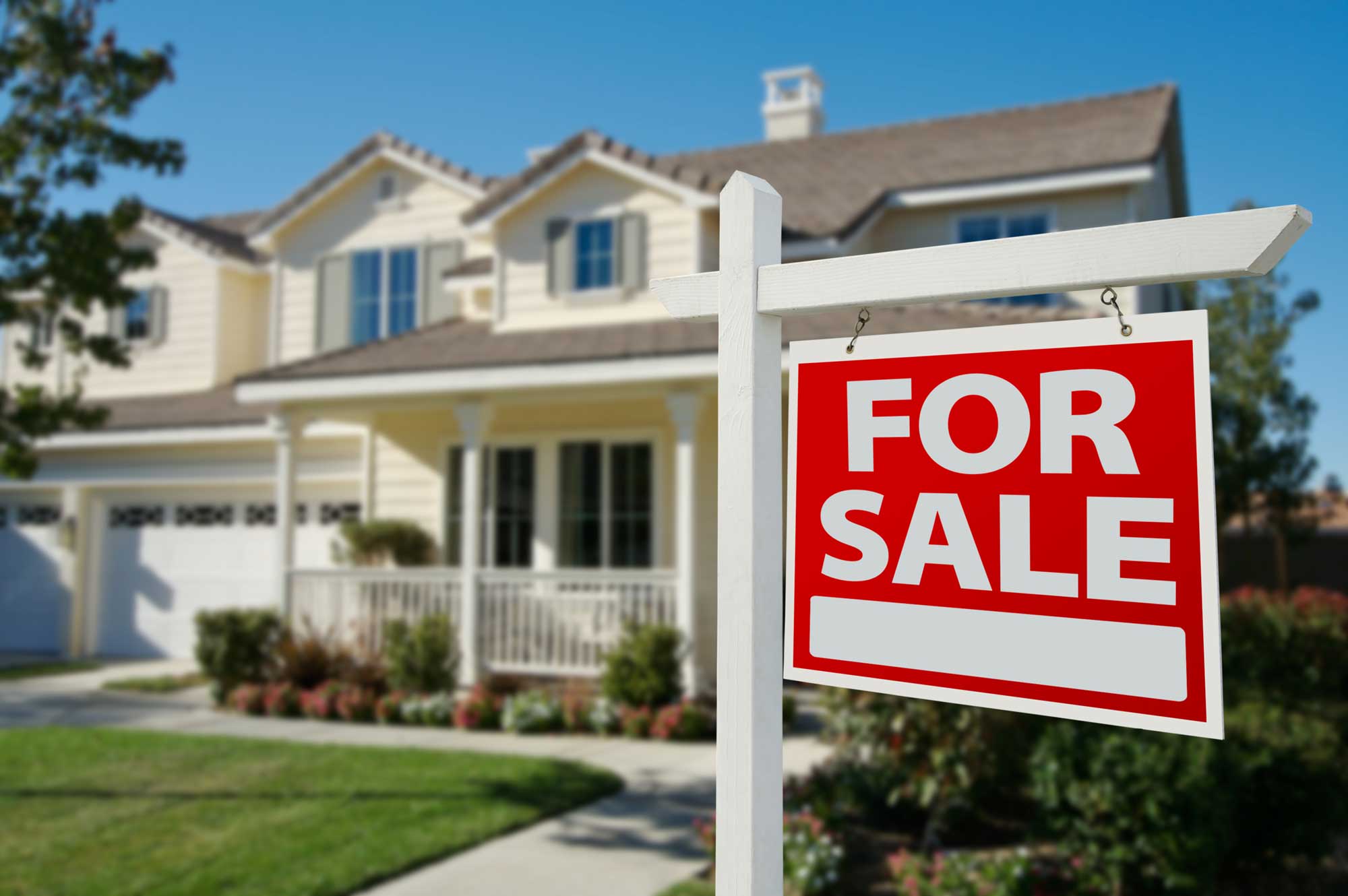 The largest post installation and real estate sign company in the tri-county region!
Industry experts for nearly 40 years
Real Estate Sign Installer in Hudson, FL
Sunshine Posts unites three well-established companies—CMS, Strout and Lyons Posts—with a 45-year tradition of quality and service. Our goal is to provide outstanding service to realty agents and their clients as a real estate sign installer. We offer conventional lumber and modern vinyl posts in a variety of sizes, colors and post heights to meet HOA requirements. With rapid installation, modification and removal services, we'll help you stay agile in a real estate market that moves fast. Call us today to discuss your signpost installation needs!
Your Local Real Estate Sign Company
Real estate is all about advertising, and the best way to put your name front and center is with a sign. Sunshine Posts was the first company to fabricate and install "house for sale" sign posts for agents and agencies in Hudson, Pasco County, Hillsborough County, and Tampa Bay, FL and the greater Tampa area. Today, we've been doing it for more than 40 years, and have become the go-to real estate sign installer for thousands of agents operating along the shores of the gulf.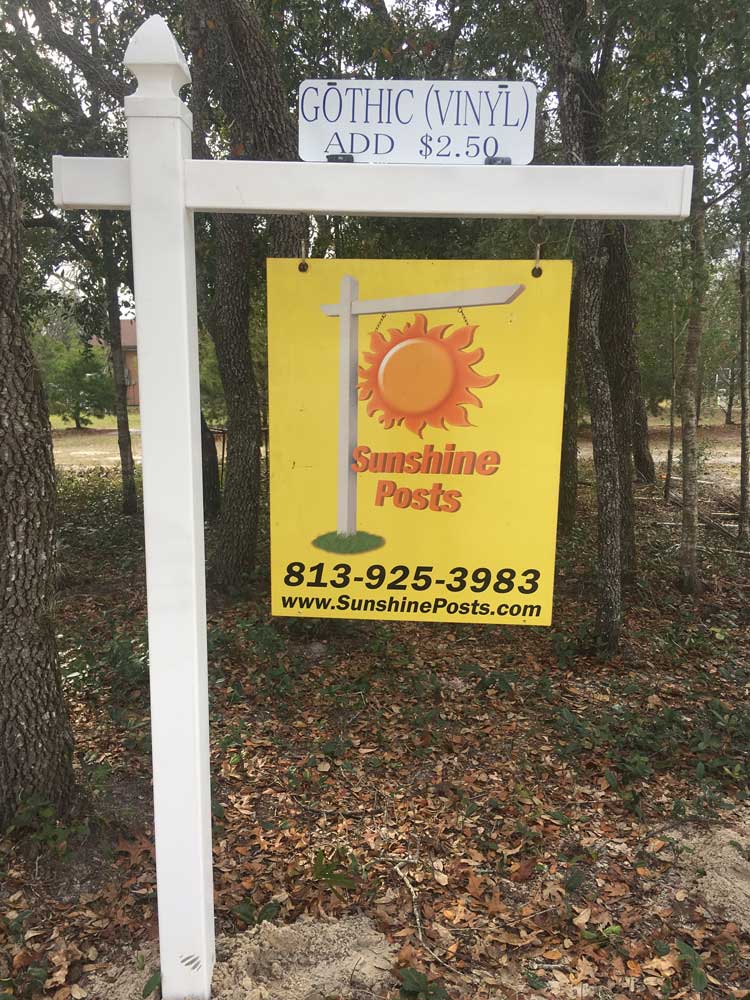 Our reputability and prompt service have made us a trusted partner over the decades, but it's our commitment to customer satisfaction that keeps all of our clients coming back to us. Even in the face of gale-force winds, our sturdy, durable signage will stand tall to advertise you to prospective home buyers! We use quality hardwoods, as well as sturdy vinyl, constructing L-frame signage in a variety of styles, including traditional, gothic, modern and royal designs. Better fittings and adjustable height signage also makes us the go-to choice for advertising with HOA rules. One of our most popular products is our modern real estate sign posts, which feature an enclosed tube for property spec sheets and information about the listing agent.
As a real estate sign installer, we provide complete sign post services to agents within our service area around Hudson, FL. That means installing signage on properties when a listing goes live, modifying them with riders when a transaction takes place, and removing signage after the sale is complete. With prompt and efficient service that moves as fast as the market, we're always on top of your signage for you. Contact us today to learn more about our real estate sign installation services.
We work with over 3000 real estate agents, helping them sell over 6000 homes each year.
Our "house for sale" signs include sturdy 4×4 lumber posts and two types of vinyl posts.
We provide next-day service for orders received by 3pm Monday through Friday.
We don't require any contracts for our services, and can work as-needed for agents.
We're the largest real estate sign company in the tri-county region (Pinellas, Hillsborough, Pasco).
Stand Out With a "House for Sale" Sign
The real estate market is competitive—signage is your edge when it comes to standing out. Contact us today to advertise a home and your agency with durable, appealing "For Sale" signs.
Proudly offering post installation and realty post services to the following areas:
HERNANDO COUNTY, FL | HILLSBOROUGH COUNTY, FL | PASCO COUNTY, FL | PINELLAS COUNTY, FL